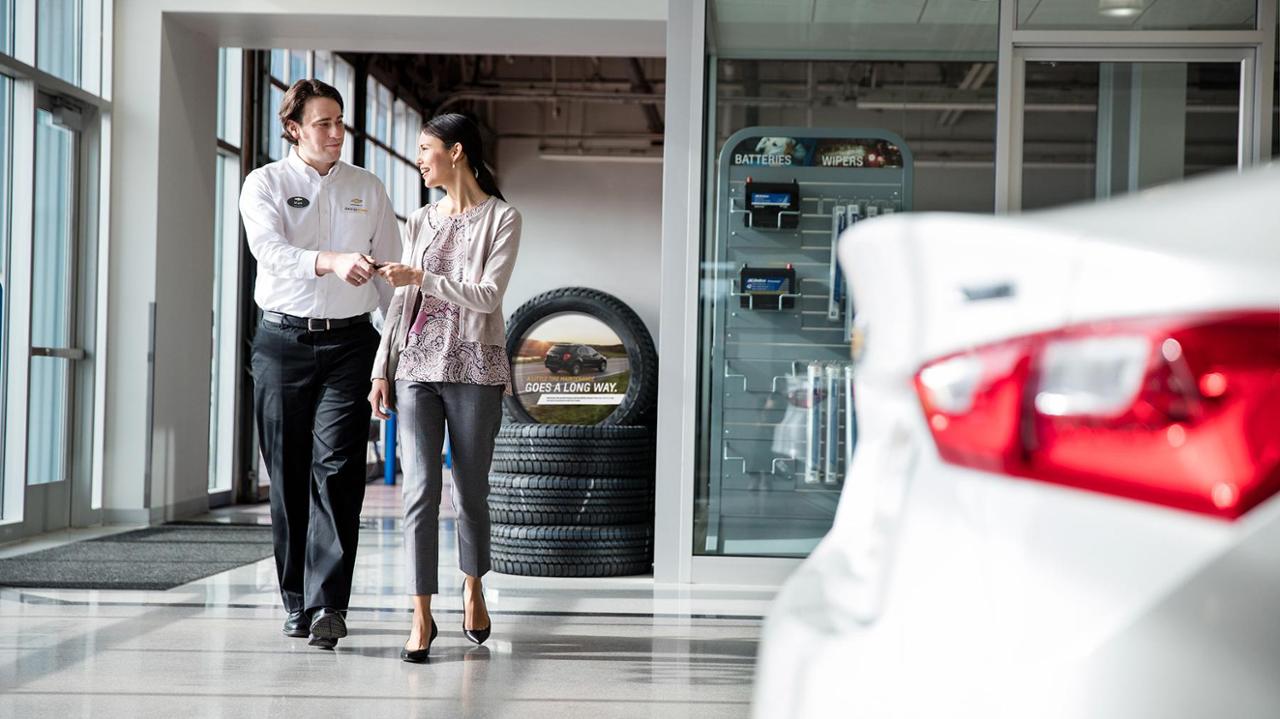 The best way to protect your vehicle's value and ensure that it functions well for many years is to maintain it properly at regular intervals. Our Stonebriar Chevrolet service team have answers to frequently asked automotive service questions.
Can I Service a Vehicle With Stonebriar Chevrolet Even if I Didn't Buy Here?
We do not require you to purchase a car from us to use our service department. So, yes, you can bring a vehicle in for maintenance even if you did not buy it from us.
How Often Does Chevrolet Recommend an Oil Change?
You should consider changing your car's oil every three months or every 3,000 miles. At the maximum, you should not go farther than 5,000 miles without an oil change. Such is especially the case if you go long distances often. It is essential that you keep clean fluids running through your car to avoid the potential for unexpected car repairs.
Do I Have to Pay For a Recall?
No, you do not have to pay for a recall. A manufacturer who asks you to return a vehicle that they made because of substandard parts of structuring is fully responsible for all repairs needed to rectify the situation.
Do You Service Vehicles From Other Brands?
Stonebriar Chevy Texas services all makes and models. You can bring your car, truck, or SUV to us for routine checkups and repairs.
When Should I Replace my Tires?
On average, tires last from three to four years. You should consider replacing your tires if they are older than four years even if the tread still looks good. Some wear and tear begin inward before showing signs of damage on the exterior.
Will My Warranty Cover My Repairs?
Your bumper-to-bumper warranty covers all necessary repairs for four years, or up to 50,000 miles, whichever comes first. Stonebriar Chevy Texas also offers full coverage for powertrain issues without requiring owners to obtain a separate warranty.