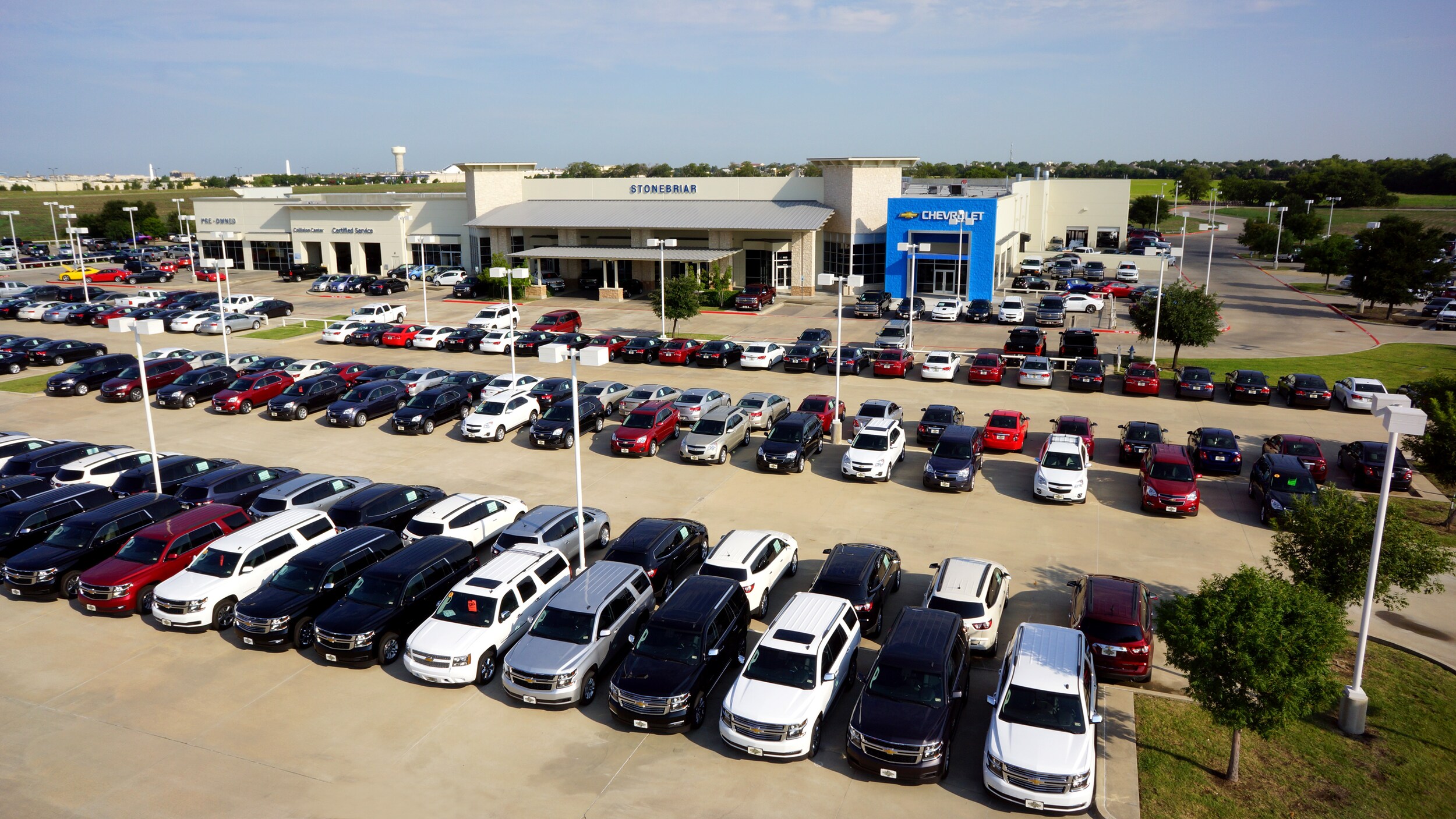 Thanks for stopping by our website to take a look around - we only hope that you'll be thrilled with what Stonebriar Chevrolet in Frisco has to offer! From new and used Chevy cars to first-rate auto repair and genuine Chevy parts, we've got it all! When searching for a Chevy dealer in the Dallas/Ft. Worth area, look no further than Stonebriar Chevrolet.
Since 2004 we've had the privilege of serving customers in our hometown of Frisco to customers from Dallas/Ft. Worth, Plano, McKinney, Carrollton, Allen, and all over the state! Our goal is to be the number-one Chevy dealer in Texas, and thanks to our wonderful customers, we're well on our way to achieving that goal! In over a decade of business, we've learned a lot, but the most important thing we've learned is that serving the needs of our customers comes first. Our mission is to provide quality Chevy cars, trucks and SUVs at a fair price and give each person that walks through our doors the world-class treatment they deserve. View the new Silverado, Equinox, Traverse, and many more at Stonebriar Chevrolet today!
As the first and only Chevy dealership in Frisco, TX, we know how important it is to keep our customers and staff happy. Many of the employees that began working for us over a decade ago are still here today, and we think that that's an important indicator of how we treat all of the people we interact with; after all, happy employees make our customers happy, too!
If you have any doubts about what we can do for you, simply stop by for a visit. Our state-of-the-art facility is second to none, and we encourage you to stop by anytime and talk to our sales, service or parts team members. From new Chevy cars to used cars, we've got you covered! And don't forget about our class-leading Chevy auto repair services and our hard-working parts team - they've got what it takes to get your Chevy running like new again! With 110 employees and approximately 18,000 cars, trucks and SUVs serviced just last year alone, Stonebriar Chevrolet  is your premier location for Chevy sales, service and parts in the Dallas/Ft. Worth area. View our Cars for sale in Frisco by clicking here! 
Hours
Monday

8:30 am - 9:00 pm

Tuesday

8:30 am - 9:00 pm

Wednesday

8:30 am - 9:00 pm

Thursday

8:30 am - 9:00 pm

Friday

8:30 am - 9:00 pm

Saturday

8:30 am - 9:00 pm

Sunday

Closed