CHEVROLET CAR JOBS NEAR ME?
Are you intrigued by cars and want to share your passion with others? Perhaps you have a combined interest in cars and sales, and you want a job that lets you do both. Either way, a job as an auto salesperson might be right for you! A car salesperson sets the tone for the dealership, as he or she is often the first person customers meet when they walk through the door. We're currently looking to hire friendly, motivated, and courteous men and women to join our sales team and help people walking through the door have the best car purchasing experience possible.
WHY JOIN OUR TEAM?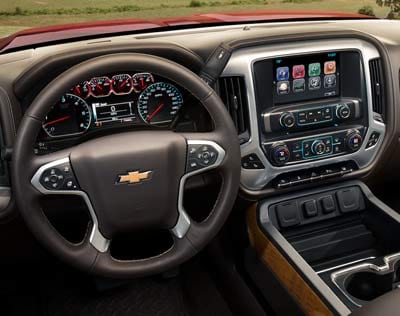 As a sales person on our team, you'll enjoy many benefits. Each day, you can come to work happy knowing that you'll be working with a team of people who are dedicated to working in the auto industry. Our good company culture means you can look forward to a positive work environment that creates happy employees and customers. Joining our team as a sales person opens the door for future professional growth down the road. By gaining experiencing working in sales, you'll also learn other parts of the auto industry. You might find that you really enjoy learning about car parts and how to fix them, which translates to a career in the service and parts department. You may also decide that an upper-level management position is your goal. If so, working in sales first is a great way to get there.
An aspect of sales that many people enjoy is variety. Each day brings something new for a sales professional, and it provides you with many chances to learn and grow. As a member of the sales team, you'll benefit from constant exposure to new customers. Taking the time to greet people when they walk in the door and learn more about what they're looking for in a car shows that you're interested in their satisfaction. In today's world, where some dealerships have a reputation for bad customer service, taking the time to lend customers a genuine helping hand is always appreciated.
Along with making it easy for customers find their next car, you'll be notified of updates and changes to a variety of car models. You will also have the chance to test drive new cars and demo vehicles before they hit the road. Knowing what awaits customers in the future also means that you can tell them what exciting features they can look forward to in their favorite car or brand down the road.
CAR DEALERSHIP POSITIONS AND CAREERS
A job in auto sales is one way to break into the auto industry, but there are many more career options as well. In addition to sales, some other possible career paths are in the service, finance, and management departments. If you are mechanically inclined, you might find that working in the service department or handling parts is the best fit for you. Jobs in the service department include working as an auto technician, which means you'll perform inspections, repairs, and maintenance. You'll also perform standard services like rotating tires and doing oil changes. If your strength is in numbers, a role as a financial adviser, where you'll help people figure out how to finance their cars, might be the job that you're looking for. Administrative positions and management roles are possible opportunities too.
Feel free to apply for a sales position today, or ask about other possible career options that we might have available!