Transmission Repair and Maintenance
A healthy transmission is vital to the way a vehicle operates. It's one of the pulses of your automobile. That hasn't changed for years. Problems do occur from time with every major component in a vehicle. Wear and tear is common with heavy travel. The best way to address potential issues is with preventive maintenance. This means checking fluid levels on a consistent basis.
Our service team can provide that regular maintenance. We check transmission fluid during each regular maintenance visit. Our team of certified technicians are aware that potential issues could result if levels aren't at capacity. We also have extensive experience with transmission repair. Our service team has worked with Chevrolet vehicles for years. We have extensive experience diagnosing issues and helping prevent future ones. Your Chevrolet will always depend on a properly working transmission to operate smoothly. Our experienced team is aware of that and proceeds accordingly.
What Are Symptoms Of Failing Transmission?
A transmission will generally start behaving badly. You might notice an issue when you switch gears. You might drive a manual shift vehicle. Your ability to shift might be hindered. Your automatic vehicle might also struggle to switch gears. You might not be able to accelerate as well. Your vehicle might struggle when you drive up a hill. You might not be able to drive very well in reverse.
A weird sound might accompany any shift in gears. You could notice a foul smell coming from under the hood. You might notice transmission fluid leaking under the car. You also might notice the dipstick for the transmission level reads low. This usually needs to be addressed by a trained technician. Our service team can properly diagnose what is happening. Your Chevrolet needs the proper levels of transmission fluid. It's an important component of any vehicle. Low transmission fluid could cause damage to the component. A failing transmission could lead to major issues. It could also lead to major repair costs.
How Often Should I Change My Transmission Fluid?

Customers often ask this question. Your individual Chevrolet vehicle owner's manual will offer specific details about the regular suggested intervals for your automobile. Our service team can also make suggestions based on the age of your vehicle and transmission. We can help you create a routine maintenance program to monitor every vehicle fluid. It's important to always try to be ahead of any potential issues. Transmission fluid can leak. That's why checking levels is crucial. A leak could lead to major damages and costly repairs.
Why Schedule An Appointment With Us?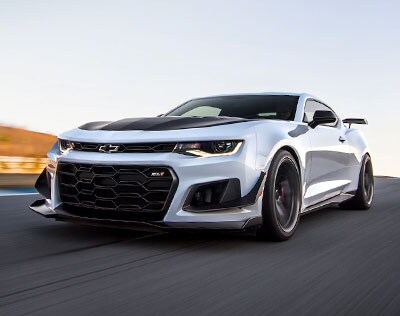 Our service team is aware you have a busy schedule. We don't all have time to get under the hood to check every fluid. Our team will check the oil, brake, windshield wiper and transmission fluid with each regular maintenance appointment. We will also look over batteries, brakes, tires and other key components. A transmission is a major part of our regular maintenance program. We know you may not have time to do your own thorough inspection. Our team is trained to step up for you. We know you depend on your Chevrolet to get from place to place during your hectic lifestyle. You can schedule an appointment with our team today.
Service
Monday

Tuesday

Wednesday

Thursday

Friday

Saturday

Sunday

Closed
Stonebriar Chevrolet
9950 State Hwy 121
Frisco
TX
75035
US