The heat of summer is here. Sweat pouring down your face, you run to your Chevy and dive into the even hotter interior, crank the engine and expect the AC to turn on. Nothing happens. The air isn't flowing at all. You check the gauges to make sure it's turned on. Everything looks good, except there is nothing happening. You need your car's AC repaired.
Living without AC during a hot summer is miserable. Heat is coming in through the windows and you are stuck behind a slow driver on a hot miserable asphalt highway. A cool breeze of AC would do wonders, but it is nowhere in sight. It's time to visit our dealership to get your Chevrolet AC repair work done.
Why is there no air coming out of my AC vents?
Low or no airflow through your AC vents will drive anyone crazy on a hot day. It could be caused by one or more of several things:
The ventilation fan is not working. If the fan isn't working, the air is not going to flow.
A loose hose is diverting the cool air somewhere else. Your engine may be getting a cool rush of air while you are sweating in the cab.
One of the seals in the system has broken. Seals keep the air flowing where it is supposed to go. When a seal breaks in the core case, blower house or evaporator coil, it offers a place where the cool air can escape.

If the airflow from your AC is weak or non-existent, it is time to call us for an AC inspection and test.
My air conditioner is working, but all it's doing is blowing hot air.

When all you are getting is hot air out of your AC vents, you are probably going to get frustrated real fast. The first time you have that happen is the time to bring it into the dealership. Because a small problem can easily become a big one if it isn't addressed. The lack of cold air could be happening because:

There is a leak in the coolant due to a failed seal, hose or other components
There is a clog in the coolant system
You have a failed compressor, blower motor, condenser or evaporator
There is a leak in the system's vacuum
You have a blown fuse, relay or switch
Getting the problem fixed quickly is critical unless you want to pay for more expensive repairs down the road. Moisture can infiltrate your AC system and can cause damage to vital parts that are not cheap to replace. Get your Chevy AC repair addressed today.
My air conditioning gets cool, but then it switches to warm air. What's wrong?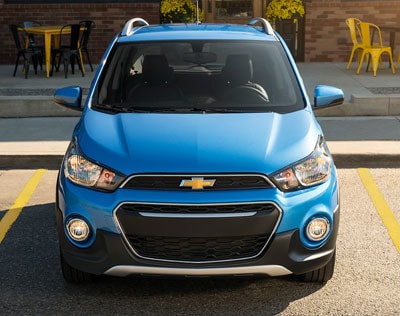 Picture This:Your AC is finally kicking into gear and the temperature is going down inside your car. Then, you notice the air isn't so cool anymore. Finally, the air coming out of the vents is almost as hot as the air outside. Talk about a great way to ruin your day. This type of scenario can happen for a number of different reasons:
The refrigerant is not flowing properly due to a clogged expansion valve.
Your AC compressor is not maintaining proper pressure due to a faulty compressor.
A fuse has shorted out which has caused some AC parts to stop working.
There is a leak somewhere in the system.
Trying to function on a hot day without AC in the car is frustrating and infuriating. Don't let another day of hot air pass by without setting an appointment for your Chevrolet AC repair. Give us a call today.
Service
Monday

Tuesday

Wednesday

Thursday

Friday

Saturday

Sunday

Closed
Stonebriar Chevrolet
9950 State Hwy 121
Frisco
TX
75035
US