Cash Allowance*
Select 2018 Chevrolet Equinox
Offer Amount

8.0% off on MSRP

Sale Price:

$22,899*
Stock Number:

J6326256

Take Delivery By

07-31-2018
Cash Allowance not available with Special APR
Cash Allowance*
Select 2018 Chevrolet Equinox
Offer Amount 8.0% off on MSRP
Sale Price: $22,899*
Stock Number: JS639968
Take Delivery By 07-31-2018
Cash Allowance not available with Special APR
Offer Disclosure
*Cash Allowance not available with Special APR
Cash Allowance*
Select 2018 Chevrolet Equinox
Offer Amount 8.0% off on MSRP
Sale Price: $22,899*
Stock Number: J6317593
Take Delivery By 07-31-2018
Cash Allowance not available with Special APR
Offer Disclosure
*Cash Allowance not available with Special APR
Cash Allowance*
Select 2018 Chevrolet Equinox
Offer Amount 8.0% off on MSRP
Sale Price: $22,899*
Stock Number: J6346615
Take Delivery By 07-31-2018
Cash Allowance not available with Special APR
Offer Disclosure
*Cash Allowance not available with Special APR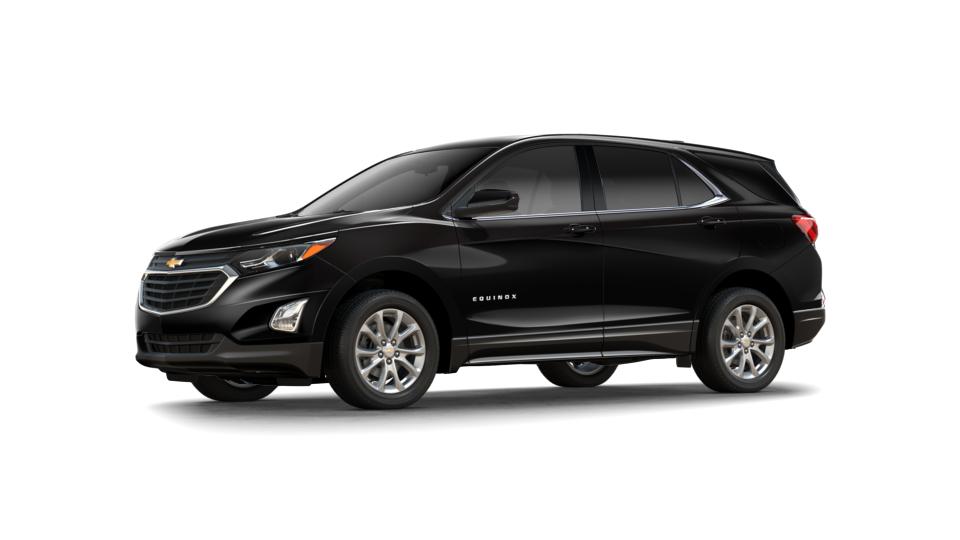 Cash Allowance*
Select 2018 Chevrolet Equinox
Offer Amount 8.0% off on MSRP
Sale Price: $24,358*
Stock Number: J6303485
Take Delivery By 07-31-2018
Cash Allowance not available with Special APR
Offer Disclosure
*Cash Allowance not available with Special APR
Cash Allowance*
Select 2018 Chevrolet Equinox
Offer Amount 8.0% off on MSRP
Sale Price: $26,183*
Stock Number: JL286477
Take Delivery By 07-31-2018
Cash Allowance not available with Special APR
Offer Disclosure
*Cash Allowance not available with Special APR
Cash Allowance*
Select 2018 Chevrolet Equinox
Offer Amount 8.0% off on MSRP
Sale Price: $25,976*
Stock Number: J6339519
Take Delivery By 07-31-2018
Cash Allowance not available with Special APR
Offer Disclosure
*Cash Allowance not available with Special APR
Cash Allowance*
Select 2018 Chevrolet Equinox
Offer Amount 8.0% off on MSRP
Sale Price: $24,436*
Stock Number: JS645725
Take Delivery By 07-31-2018
Cash Allowance not available with Special APR
Offer Disclosure
*Cash Allowance not available with Special APR
Cash Allowance*
Select 2018 Chevrolet Equinox
Offer Amount 8.0% off on MSRP
Sale Price: $24,436*
Stock Number: J6350328
Take Delivery By 07-31-2018
Cash Allowance not available with Special APR
Offer Disclosure
*Cash Allowance not available with Special APR
Cash Allowance*
Select 2018 Chevrolet Equinox
Offer Amount 8.0% off on MSRP
Sale Price: $24,436*
Stock Number: JS607844
Take Delivery By 07-31-2018
Cash Allowance not available with Special APR
Offer Disclosure
*Cash Allowance not available with Special APR
Cash Allowance*
Select 2018 Chevrolet Equinox
Offer Amount 8.0% off on MSRP
Sale Price: $24,436*
Stock Number: J6300566
Take Delivery By 07-31-2018
Cash Allowance not available with Special APR
Offer Disclosure
*Cash Allowance not available with Special APR
Cash Allowance*
Select 2018 Chevrolet Equinox
Offer Amount 8.0% off on MSRP
Sale Price: $24,436*
Stock Number: J6330048
Take Delivery By 07-31-2018
Cash Allowance not available with Special APR
Offer Disclosure
*Cash Allowance not available with Special APR
Cash Allowance*
Select 2018 Chevrolet Equinox
Offer Amount 8.0% off on MSRP
Sale Price: $24,436*
Stock Number: JL387710
Take Delivery By 07-31-2018
Cash Allowance not available with Special APR
Offer Disclosure
*Cash Allowance not available with Special APR
Cash Allowance*
Select 2018 Chevrolet Equinox
Offer Amount 8.0% off on MSRP
Sale Price: $24,362*
Stock Number: J6301343
Take Delivery By 07-31-2018
Cash Allowance not available with Special APR
Offer Disclosure
*Cash Allowance not available with Special APR
Cash Allowance*
Select 2018 Chevrolet Equinox
Offer Amount 8.0% off on MSRP
Sale Price: $24,362*
Stock Number: J6300891
Take Delivery By 07-31-2018
Cash Allowance not available with Special APR
Offer Disclosure
*Cash Allowance not available with Special APR
Cash Allowance*
Select 2018 Chevrolet Equinox
Offer Amount 8.0% off on MSRP
Sale Price: $23,496*
Stock Number: JS619950
Take Delivery By 07-31-2018
Cash Allowance not available with Special APR
Offer Disclosure
*Cash Allowance not available with Special APR
Cash Allowance*
Select 2018 Chevrolet Equinox
Offer Amount 8.0% off on MSRP
Sale Price: $23,512*
Stock Number: JS639658
Take Delivery By 07-31-2018
Cash Allowance not available with Special APR
Offer Disclosure
*Cash Allowance not available with Special APR
Cash Allowance*
Select 2018 Chevrolet Equinox
Offer Amount 8.0% off on MSRP
Sale Price: $22,899*
Stock Number: J6294592
Take Delivery By 07-31-2018
Cash Allowance not available with Special APR
Offer Disclosure
*Cash Allowance not available with Special APR
Cash Allowance*
Select 2018 Chevrolet Equinox
Offer Amount 8.0% off on MSRP
Sale Price: $25,644*
Stock Number: J6302212
Take Delivery By 07-31-2018
Cash Allowance not available with Special APR
Offer Disclosure
*Cash Allowance not available with Special APR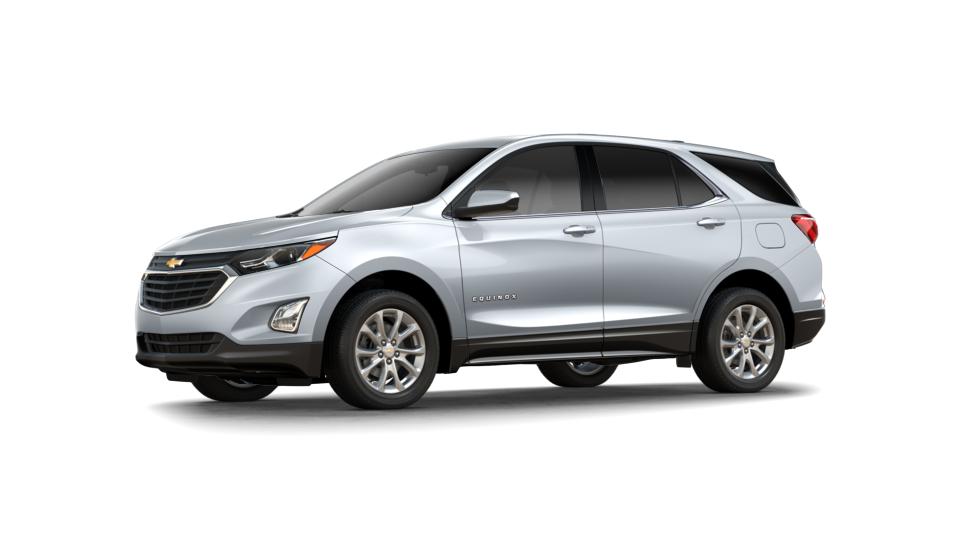 Cash Allowance*
Select 2018 Chevrolet Equinox
Offer Amount 8.0% off on MSRP
Sale Price: $22,899*
Stock Number: JS626886
Take Delivery By 07-31-2018
Cash Allowance not available with Special APR
Offer Disclosure
*Cash Allowance not available with Special APR
Cash Allowance*
Select 2018 Chevrolet Equinox
Offer Amount 8.0% off on MSRP
Sale Price: $22,899*
Stock Number: JL349811
Take Delivery By 07-31-2018
Cash Allowance not available with Special APR
Offer Disclosure
*Cash Allowance not available with Special APR
Cash Allowance*
Select 2018 Chevrolet Equinox
Offer Amount 8.0% off on MSRP
Sale Price: $21,402*
Stock Number: JS625867
Take Delivery By 07-31-2018
Cash Allowance not available with Special APR
Offer Disclosure
*Cash Allowance not available with Special APR
Cash Allowance*
Select 2018 Chevrolet Equinox
Offer Amount 8.0% off on MSRP
Sale Price: $21,402*
Stock Number: JL331671
Take Delivery By 07-31-2018
Cash Allowance not available with Special APR
Offer Disclosure
*Cash Allowance not available with Special APR
Cash Allowance*
Select 2018 Chevrolet Equinox
Offer Amount 8.0% off on MSRP
Sale Price: $21,402*
Stock Number: JS630702
Take Delivery By 07-31-2018
Cash Allowance not available with Special APR
Offer Disclosure
*Cash Allowance not available with Special APR
2018 Chevy Equinox Features:
Welcome home
With Equinox, every drive is a chance to take a little time for yourself. The restyled interior is spacious enough to accommodate you, your passengers and just about anything you need to bring along. The dual-cockpit design features an integrated center stack, so your controls are right at your fingertips.

Redline it
Personalize the athletic good looks of Chevy with the Redline series. These special editions offer street-smart design, giving our trucks, cars, crossovers and SUVs a sporty confident stance.
Equinox Redline, available on LT (without sunroof or diesel engine) features:
Black Grille

19-inch Wheels

Black Mirror Caps

Black Window Trim

Black Bowties
SURROUND VISION
This available feature gives you a virtual bird's-eye view of your vehicle on the available 8-inch diagonal color touch-screen. The system is made up of four cameras – the standard rear vision camera, a forward-looking camera in the front grille and one under each side mirror of the vehicle.
Safety or driver assistance features are no substitute for the driver's responsibility to operate the vehicle in a safe manner. The driver should remain attentive to traffic, surroundings and road conditions at all times. Visibility, weather and road conditions may affect feature performance. Read the vehicle's owner's manual for more important feature limitations and information.
Technology all around
Equinox offers purposeful, intuitive technology including support for Apple CarPlay.TM 1 Link your compatible iPhone® to access your iMessages, Apple Music, select apps and more — all through the color touch-screen Chevrolet MyLink2 display.
Vehicle user interface is a product of Apple and its terms and privacy statements apply. Requires compatible iPhone and data plan rates apply. Apple CarPlay is a trademark of Apple Inc. iPhone is a trademark of Apple Inc., registered in the U.S. and other countries.
MyLink functionality varies by model. Full functionality requires compatible Bluetooth and smartphone, and USB connectivity for some devices.
New 2018 Chevrolet Equinox at Stonebriar Chevrolet in Frisco
Discover the new Chevrolet Equinox, available to buy or lease today at Stonebriar Chevrolet. On this page, you will find the 2018 Equinox vehicles that are currently available to buy or lease at our Frisco dealership, be able to see the exterior color options, view photos, and more. If you have a question about this new Equinox or any other new and used vehicle at Stonebriar Chevrolet, please give us a call at 877-671-3836, and our friendly staff will be happy to assist you.